Motorized surfboards for rent!
In our rental centers, only the newest and best boards for motor-surfing, with electric and gasoline engines, with and without underwater wing (foil), for adrenaline and relaxed family surfing. Sign up with us, come and take a look! If you do not know which board can you start with - feel free to call us, and we will let you know. We can select a board especially for you!
Since June 19, we work at the Northern River Terminal!
Phone +971 54 540, sign-up form and driving directions are below.
Today, the following items are available for rent:
Fliteboard / Fliteboard AIR / Fliteboard Pro / Fliteboard ULTRA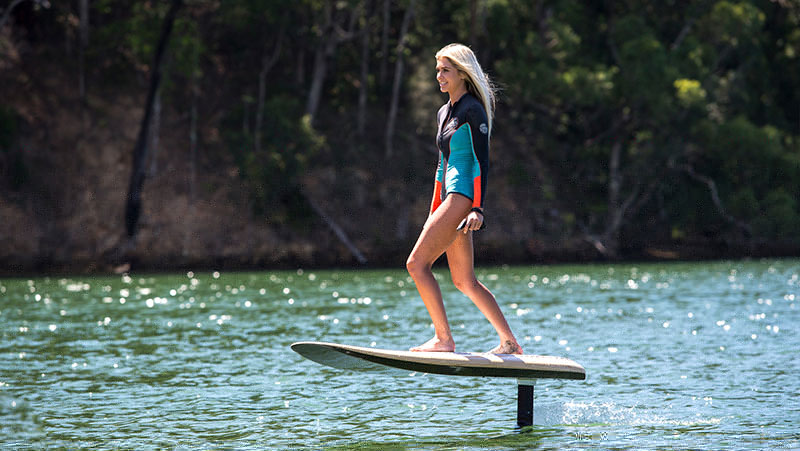 Efoil course and rental
The E-Foil allows riders of all levels to experience flight over almost any body of water at up to 40 km/h or 25 mph. No waves, wind or towing is required.
Price includes
Briefing
Safety equipment
Limitations
Age limit: 16-60 years
Maximum weight: 95 kg / 235 lbs
Without any proof of experience, everybody must complete the 20-minute course
Pregnant women and people with back or neck problems are not allowed
People under the influence of alcohol or drugs will be refused without refund
Sufficient swimming level
Motorized hydrofoils with premium electric motors from the world's best manufacturer. It allows flying over the water and feeling real freedom! No wind, no waves, no boat! Easy to learn and easy to manipulate. You have never experienced anything like this before!
Price: 15 min - 400 AED 30 min - 700 AED 60 min - 900 AED
If we don't know each other yet, please show us your passport. A wetsuit is desirable, if you don't have one - we will provide it!
We'll be glad to meet you in our rental centers:
Rechnoy Beach Restaurant, Northern River Terminal
The Yacht Club
at Sofitel the Palm
Crescent Road East
Palm Jumeirah
Dubai, UAE
In the cool weather (below 21 degrees C according to Yandex) - 20% off by promo code "COLD";
in the rain - 20% off by promo code "RAIN"!
We have gift certificates and an affiliate program! Feel free to call us for more details.
We can come to your event with any board when ordering from 3 hours or with several boards (discussed individually by phone).
If you sign up for a specific time, you need to be at the pier 20-25 minutes before your set starts.
You should have enough time to look around, socialize, change clothes, and get the necessary briefing.
If you don't come by your appointment time, the reservation is canceled.
You can come without an appointment as well. If the boards are available, you can ride right away, if not, we'll put you on a waiting list to ride once they are available.
If you want to get clean, sunbathe, swim in the heated pools, and otherwise enjoy your time at the Rechnoy Beach Restaurant,
you can find details about prices and accommodations on Instagram @rechnoy.srv
The best place to park is at the National Tennis Center, the entrance to the parking lot is 100 meters from the main entrance of the North River Terminal. The parking is paid, 100 rubles/hour on workdays, 200 rubles/hour on weekends.