Jet Surf Competitions in Amsterdam
In the center of Bosbaan in Amsterdam, the 4th round of the 2016 World Championship in Motoglass was held, which gathered a large number of athletes and spectators. The result of this tour did not disappoint those present and participants, forcing them to stop their hearts in exciting moments that were enough .. Tense racing moments
Especially distinguished were the two youngest riders who managed to get top positions: championship leader Lukasz Zagorsky, who was the fastest and made his best lap for 42.67, the second was young Sebastian Cuban, who showed great form after winning in Prague. Finally, Ivo Strouhal, who found the right rhythm and confirmed his qualification, received 3rd place.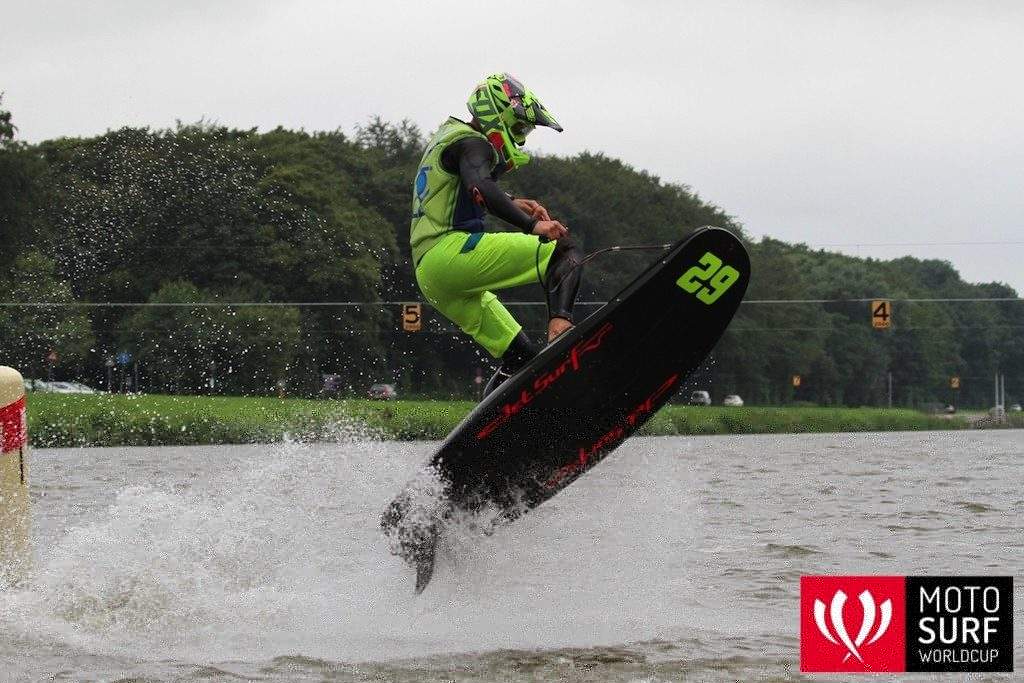 Гонки
In the course of the next day, the racers participated in 2 rounds, delighting the audience with a series of bright moments.
The leader of the race, which took place last Friday, Ivo Strouhal, took the right rhythm and led in the first round. Unfortunately, fortune was not favorable to him for long, and after the emergency situation he was able to take only 7th place at the finish. Lukash Zagorsky became the solid leader of the race, he was the one who got the first place with 22 points.
Unsurpassed courage and drive demonstrated Sula Martin, who managed to build his fantastic game on the periphery of the field and eventually came second.
Israeli Or Yanai worked nicely and got 3rd place and a chance to take a prize position.
Michal Loshak was quite technical and got his confident 4th place. Mexican Pablo Otero, who showed a ride in a beautiful rhythm, finished in solid 5th place, being for the first time in his career in the top five.