Motorized surfboards for rent!
In our rental centers, only the newest and best boards for motor-surfing with electric engines and underwater wing (foil), for adrenaline and relaxed family surfing. Sign up with us, come and take a look! If you do not know which board can you start with - feel free to call us, and we will let you know. We can select a board especially for you!
Phone +971 54 540, sign-up form and driving directions are below.
Today, the following items are available for rent:
Fliteboard/ Fliteboard Pro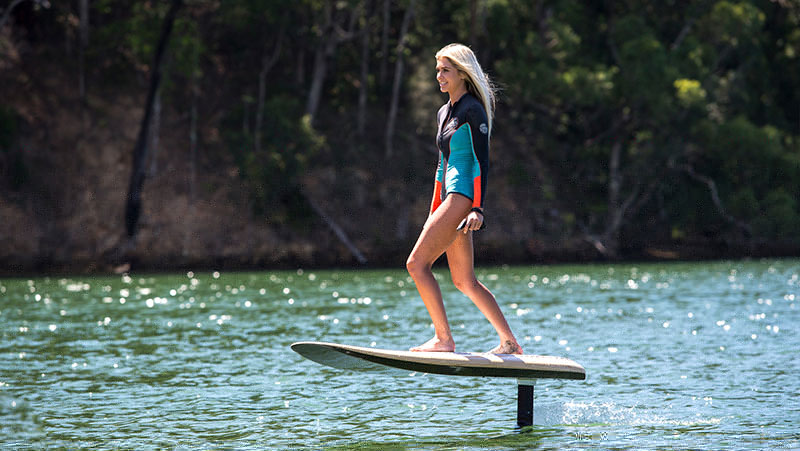 Efoil course and rental
The E-Foil allows riders of all levels to experience flight over almost any body of water at up to 40 km/h or 25 mph. No waves, wind or towing is required.
Price includes
Briefing
Safety equipment
Limitations
Age limit: 16-60 years
Maximum weight: 95 kg / 235 lbs
Without any proof of experience, everybody must complete the 20-minute course
Pregnant women and people with back or neck problems are not allowed
People under the influence of alcohol or drugs will be refused without refund
Sufficient swimming level
Motorized hydrofoils with premium electric motors from the world's best manufacturer. It allows flying over the water and feeling real freedom! No wind, no waves, no boat! Easy to learn and easy to manipulate. You have never experienced anything like this before!
600 AED for 30-min course

Rental Fliteboard battery 100 EUR per day
If we don't know each other yet, please show us your passport. A wetsuit is desirable, if you don't have one - we will provide it!
We'll be glad to meet you in our rental centers:
The Yacht Club
at The Palm, Dubai
Crescent Road East
Palm Jumeirah
Dubai, UAE
If you sign up for a specific time, you need to be at the pier 20-25 minutes before your set starts.